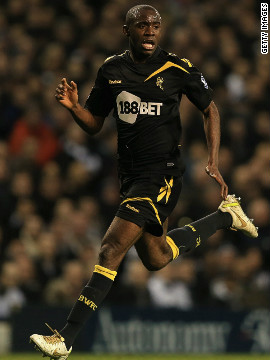 Doctors have described Fabrice Muamba's progress since his cardiac arrest during a match on Saturday as "miraculous." The Bolton star's heart stopped beating for 78 minutes after his collapse but now he is talking and joking with visitors.
Barcelona's Lionel Messi wore a t-shirt with a message of support for Muamba before Wednesday's game with Granada, in which the Argentina striker scored a hat-trick and became the club's leading goalscorer of all time.
Bolton announced Thursday they will fulfill their Premier League fixture with local rivals Blackburn on Saturday after postponing the midweek clash with Aston Villa. Before Blackburn's win over Sunderland on Wednesday their players offered messages of support for Muamba.
Bolton Wanderers fans have left flowers and scarves outside the English club's Reebok Stadium in support of Muamba, while most of the playing squad have been to visit him in the London Chest Hospital.
Muamba's former teammate Gary Cahill, who left Bolton to join Chelsea in January, revealed a t-shirt honoring his ex-colleague after scoring against Leicester City on Sunday.
Tributes were paid to Muamba from across the footballing world. Real Madrid's players took to the pitch before last Sunday's Spanish league match with Malaga wearing shirts displaying a message of support for the midfielder.
Fans at Liverpool's FA Cup quarterfinal against Stoke City send their best wishes to Muamba. Supporters also chanted his name at various points during Sunday's Anfield match.
Bolton manager Owen Coyle (left) and chairman Phil Gartside outside the London Chest Hospital where Muamba is being treated.
'Miraculous' Muamba
Messi wishes Muamba well
Bolton to face Blackburn
Fans pay tribute
Ex-teammate honors Muamba
International support
Best wishes
Bolton's concern
STORY HIGHLIGHTS
Doctors who treated Fabrice Muamba reveal soccer star was in effect dead for 78 minutes
Muamba still in a serious condition in hospital after suffering cardiac arrest
The 23-year-old's heart was shocked 15 times before it started responding to treatment
Off duty cardiologist watching the match explains how he went onto the pitch to aid Muamba
(CNN) -- Bolton Wanderers midfielder Fabrice Muamba did not respond to 15 defibrillator shocks and was in effect dead for 78 minutes before his heart started beating again, doctors who treated him have revealed.
The 23-year-old has improved significantly since suffering a cardiac arrest during an English FA Cup match last Saturday but is still in intensive care with his condition described as serious.
Muamba is responding appropriately to questions though, speaking in both French and English, and has been joking with some of his many visitors.
Bolton's club doctor, Jonathan Tobin, spoke for the first time on Wednesday, talking reporters through the severity of Muamba's collapse and the frantic efforts made to save his life.
Pinto: Is Muamba collapse a wake-up call for football?
Tobin said he and the other paramedics who rushed onto the field treated Muamba for a total of 48 minutes on the pitch and en route to London's Chest Hospital, but it took a further 30 minutes to restart the midfielder's heart.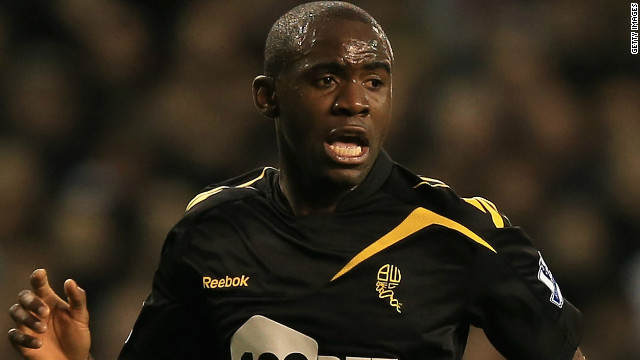 Fabrice Muamba collapsed during an English soccer match between his club Bolton and Tottenham on Saturday, and is in the intensive care unit of a London heart hospital.
While Muamba made it to the hospital alive, Cameroon's Marc-Vivien Foe could not be revived after falling to the pitch during a Confederations Cup semifinal against Colombia in 2003.
Spanish football has been hit by two such tragedies in recent times. In August 2009, Espanyol skipper Daniel Jarque died after suffering a heart attack while at a preseason training camp in Italy.
Two years earlier, Sevilla's Antonio Puerta died in hospital after suffering a heart attack during a Spanish league match against Getafe. The prolonged cardiac arrest damaged his organs and led to a lack of oxygen to the brain.
In 2002, St. Louis Cardinals baseball pitcher Darryl Kile was found dead in his hotel bed, having failed to turn up for pregame warm-ups following a heart attack.
Basketball lost Reggie Lewis in 1993 when the Boston Celtics' NBA All-Star dropped dead on the court in an offseason practice match at the age of 27. He was diagnosed with hypertrophic cardiomyopathy -- one of the most common heart conditions.
Another former NBA star, Arvydas Sabonis, survived a heart attack while in a game in his native Lithuania in 2011 at the age of 46.
In the NFL, former Tampa Bay and Chicago Bears defensive end Gaines Adams was found dead at home in 2010, with the coroner ruling it was due to cardiomyopathy.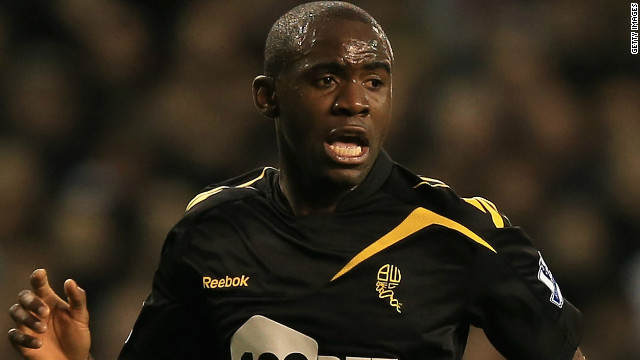 Sports stars with heart problems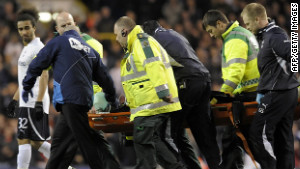 Muamba 'In effect dead for 78 minutes'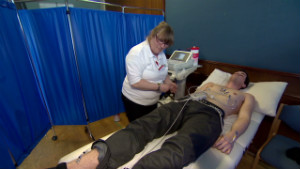 Athletes screened for heart problems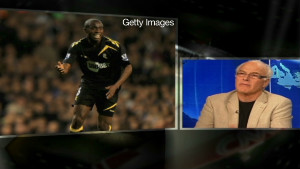 Muamba's cardiac arrest preventable?
"In effect he was dead in that time," Dr. Tobin said. "Fabrice was in a type of cardiac arrest where the heart is showing lots of electrical activity but no muscular activity.
"It's something that often responds to drugs and shocks. Now heaven knows why, but Fabrice had, in total, 15 shocks. He had a further 12 shocks in the ambulance."
Muamba's plight stunned players and supporters as the Congo-born star dropped to the floor with no-one near him just before halftime in the match.
And Tobin explained the exasperation he felt as he sprinted onto the turf with the other medics on hand at the stadium, to try to save Muamba's life with 40,000 people looking on.
"I can't begin to explain the pressure that was there," he said. "This isn't somebody that's gone down in the street or been brought into accident and emergency.
Bolton manager has 'brief chat' with recovering Muamba
"This is somebody that I know, I know his family. This is somebody I consider a friend. This is somebody I joke with on a daily basis. As I was running onto the pitch I was thinking 'Oh my God, it's Fabrice'."
The desperate effort to save Muamba was assisted by an off-duty cardiologist, who was in the stadium watching the game as a fan and was allowed onto the pitch.
Dr. Andrew Deaner suggested Muamba be transferred to the London Chest Hospital, where he works, and administered vital drugs to the player in the ambulance.
He says the fact Muamba is responding appropriately to questions and is able to make jokes within five days of suffering such major heart trauma is nothing short of astonishing.
I can't begin to explain the pressure that was there. This is somebody that I know, I know his family. This is somebody I consider a friend
Jonathan Tobin, Bolton club doctor, on treating Muamba on the pitch
"If you're going to use the term miraculous, I guess it could be used here," he said. Deaner also revealed he had been in to see Muamba a few hours after he woke up.
'Muamba collapse proves I was right to quit the game,' says ex pro
"I whispered into his ear 'What's your name?'," he explained. When Muamba said his name Deaner continued: "I said 'I understand you're a very good footballer'. And he said 'I try.'
"He's made a remarkable recovery so far. We don't want to get ahead of ourselves. As things stand, I think his life is not in danger at this time. His neurological function is looking very good but it is early days."
Meanwhile, Bolton will be back in action on Saturday after Muamba's family gave their blessing for the club to face rivals Blackburn Rovers in the English Premier League. Bolton's proposed league match with Aston Villa, scheduled for Tuesday, was postponed.
"We spoke together with the players as a group this morning and I talked with Fabrice's family last night," Bolton manager Owen Coyle told the club's website.
"Fabrice's father Marcel and his fiancée Shauna were keen that we fulfill our fixtures. Once the players knew this, there was no doubt in our minds that we would play the matches."
The FA Cup quarterfinal with Tottenham that was abandoned in the wake of Muamba's collapse, will be replayed on March 27 at White Hart Lane.